The original idea: A healthy pizza for everyone
… turned into "conscious eating that tastes good"
That is why we made it our mission to create low carb alternatives for staples such as pasta, bread and pizza that are easy to integrate into your daily life. And now we can proudly say: bread, pasta, pizza - that is Lizza :)
Lizza Low Carb Products: Conscious eating can be delicious
We love good food and believe that a balanced and conscious diet should taste great. Our Lizza low carb flax seed dough is gluten free, vegan, additive free, 100% organic and a great source of protein.

Lizza offers an alternative that is truly different. Our dough is made from high-quality raw ingredients selected to maximize nutrient content. Through the use of golden flax seed, coconut flour or psyllium husk, our products are high in fiber, high in protein, rich in omega-3 fatty acids, and overall very low in carbs.
The right nutrition right now

Public awareness about healthy eating is rapidly growing. After countless discussions with customers, dealers, producers, raw material suppliers, food technologists and industry experts, we realized that something was missing from the market. With our Lizza low carb products we are directly addressing customers who appreciate the importance of nutrition and food quality. We offer comfort foods that make you feel good.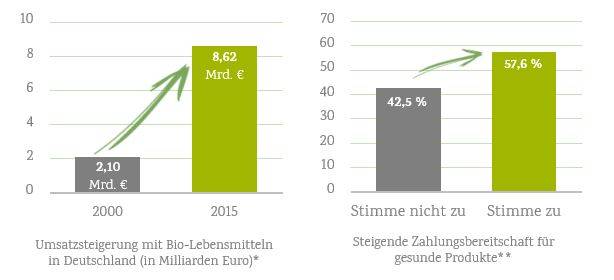 * Organic Market Working Group © Statista 2016 ** KPMG, ifH Cologne © Statista 2015