Responsible Entrepreneurship
do something. Make a difference. Leave the planet better than we found it. Achieve something. Be a role model. Earn money. Have fun. Question the status quo. Learn. Be cheeky. Stay hungry. And foolish.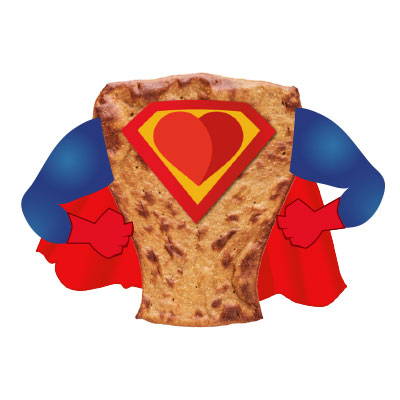 We strive for responsible entrepreneurship. That's why we put great emphasis on...
We personally select our raw material suppliers and have them audited. We pay attention to the best organic quality and the most sustainable cultivation possible.
We are certified organic according to DE-ÖKO-006.

We re-use undamaged insulation foil & freezer packs from returns.
We print double-sided, use paper multiple times and, wherever possible, use FSC-certified raw materials for print marketing materials.

We say no to additives that would make dough processing considerably easier or significantly increase the best-before date.
We say no to cheap raw materials (and the associated higher margin) and yes to organic quality.

We are certified organic according to DE-ÖKO-006.
We produce gluten-free, certified according to the German Celiac Disease Society (DZG).
Lizza is vegan (certified in accordance with VEBU business)
Our entire production is IFS certified "higher level" (IFS 6.1, TÜV Süd Management Service GmbH).

When it comes to recycling, we are licensed in the dual system according to the German packaging regulation and thus make our contribution to the area-wide collection, sorting and recycling of packaging.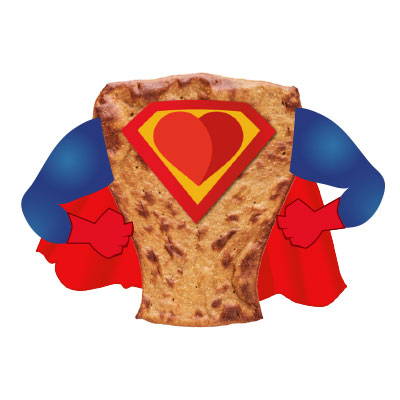 In close cooperation with our cardboard manufacturer we have developed an innovative cold insulation packaging. made exclusively of cardboard, without polystyrene or aluminium.
There is (still) no real alternative to PE foil when it comes to vacuum packaging a raw and fresh product such as Lizza. In cooperation with our packaging machine manufacturer we were able to achieve great results with a foil thickness of just 35μ (basis weight of only 35g per m²).
We care about our Lizzaiolos. We pay above minimum wage. Lunch is mostly "on us". And every week the whole crew enjoys fresh organic fruit and vegetables from the farmer around the corner.
Our culture is open, honest, direct - we live flat hierarchies, are proud of short decision paths and encourage initiative wherever possible.

We love to learn, like to go the extra mile (and often further) and "just do it". Our company is an adventure. We dare, try, test and make. Sometimes you win, sometimes you learn...
We make mistakes, things go wrong and misfortunes happen. Trial and error. Trial and error. Trial and success. We learn from and with you. Help us to become even better with your feedback. Together, we'll make the most of it.

We are #Karmaheroes and support the association Be-Fund! Germany for the training of small entrepreneurs in India. The initiative is gaining more and more popularity and we believe that in India one can achieve a lot with little and thus positively influence the lives of many people.
We network, learn and pass on knowledge. We mentor and coach and pass on the founding spirit and best practices to the next generation of founders.