3-10 DAY DELIVERY, DEPENDING ON COUNTRY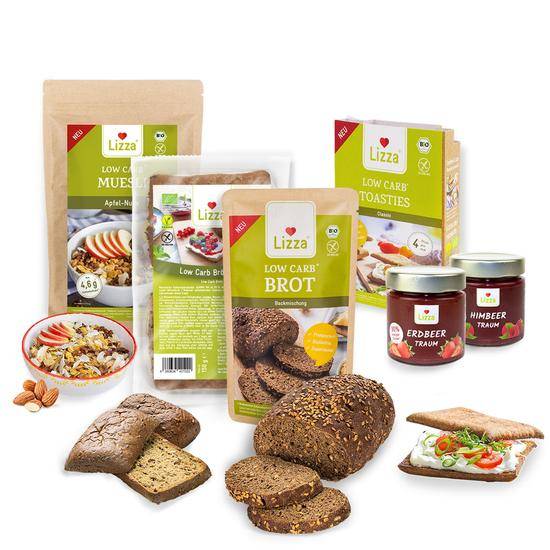 Healthy & Low Carb for Everyone
We love good food and believe that a balanced and conscious diet can also taste great. Our Lizza low carb flax seed dough is gluten free, vegan, additive free and 100% organic. We simply couldn't find such products in grocery stores so we started making them ourselves. 
Lizza offers a real alternative. Our dough is made from high-quality ingredients carefully selected to reflect the latest research in nutrition. We use golden flax seed, coconut flour and psyllium husk. This makes our products high-fibre, high-protein, rich in omega-3 fatty acids and very low in carbs.
A season of long days and fresh summer salads is behind us. Let's welcome autumn with some hearty low carb meals. They will bring you comfort and joy and help you stay on track with your diet. 
Our products are low carb. Limiting carbs can help you lose weight, feel full, and even manage diabetes.
We are 100 % organic. You can enjoy more vitamins and antioxidants, richer flavour and less pesticide exposure.
All of our products are quick & easy to make. Spend less time cooking and more time living.
More than 98.000+ 
satisfied customers worldwide
~ Celebrate autumn with Lizza Low Carb recipes ~
~ Gluten free, Vegan, Additive free and 100% organic ~