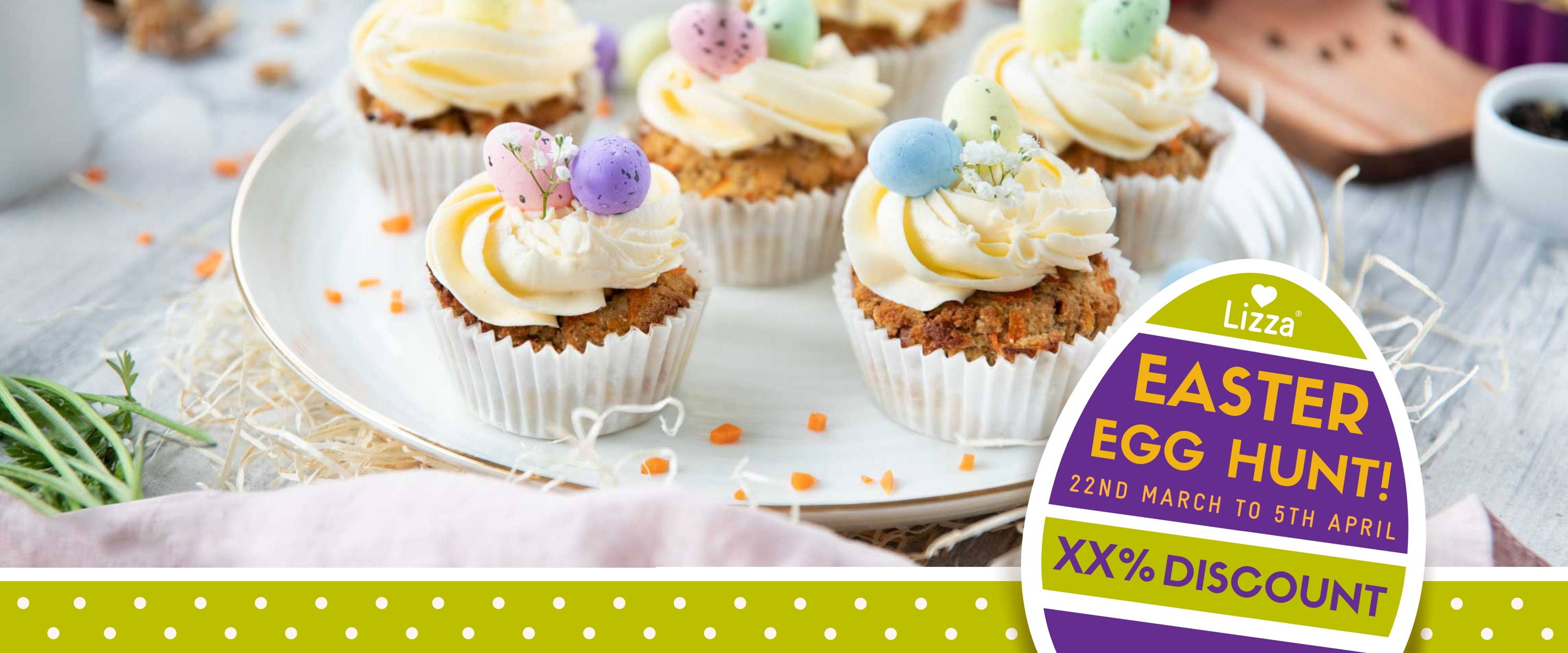 Find BIG discounts this Easter
On Lizza's Easter Egg Hunt!
Starting from 22.03. to 05.04.
Egg-cited about Easter? We are too! Egg-specially when it comes to our big Lizza Easter Egg Hunt!
From 22.03. to 05.04.2021, discover hidden Easter Egg stickers on some of our delicious low carb Lizza products, including special discount codes!
Everything you need to know:
Order between the 22nd of March and the 5th of April.

You have a chance of finding Easter Egg stickers on any products ordered during this period. This applies to multiple orders too – so order as many products as you want for the chance to win big.

Every sticker features discount codes granting up to 25% off!

The discount codes are valid until 30.06.2021. Simply enter it at our online checkout to discover its value.
So, what are you waiting for?
Hop on over to our online store and see what you can win when you place your next order with Lizza.